We invite you to learn more about our proposal for an exciting new development at 26 Grenville St. & 27 Grosvenor St. in Toronto's Bay Corridor community, and share your thoughts with us about the project and the engagement process.
Share Your Thoughts
— Explore


Learn More About the Project
This project's vision is best summarized by the following three pillars:
Affordable
Community-Oriented
Mixed-Use
With 30% of its units designated as affordable rental housing and with the provision of an on-site space dedicated to affordable and accessible childcare, 26 Grenville & 27 Grosvenor represents an important milestone in the city's development history.
We invite you to learn more about the project's three pillars, explore the details of its design, and imagine the unique possibilities it can bring to the Bay Corridor community in the heart of downtown Toronto.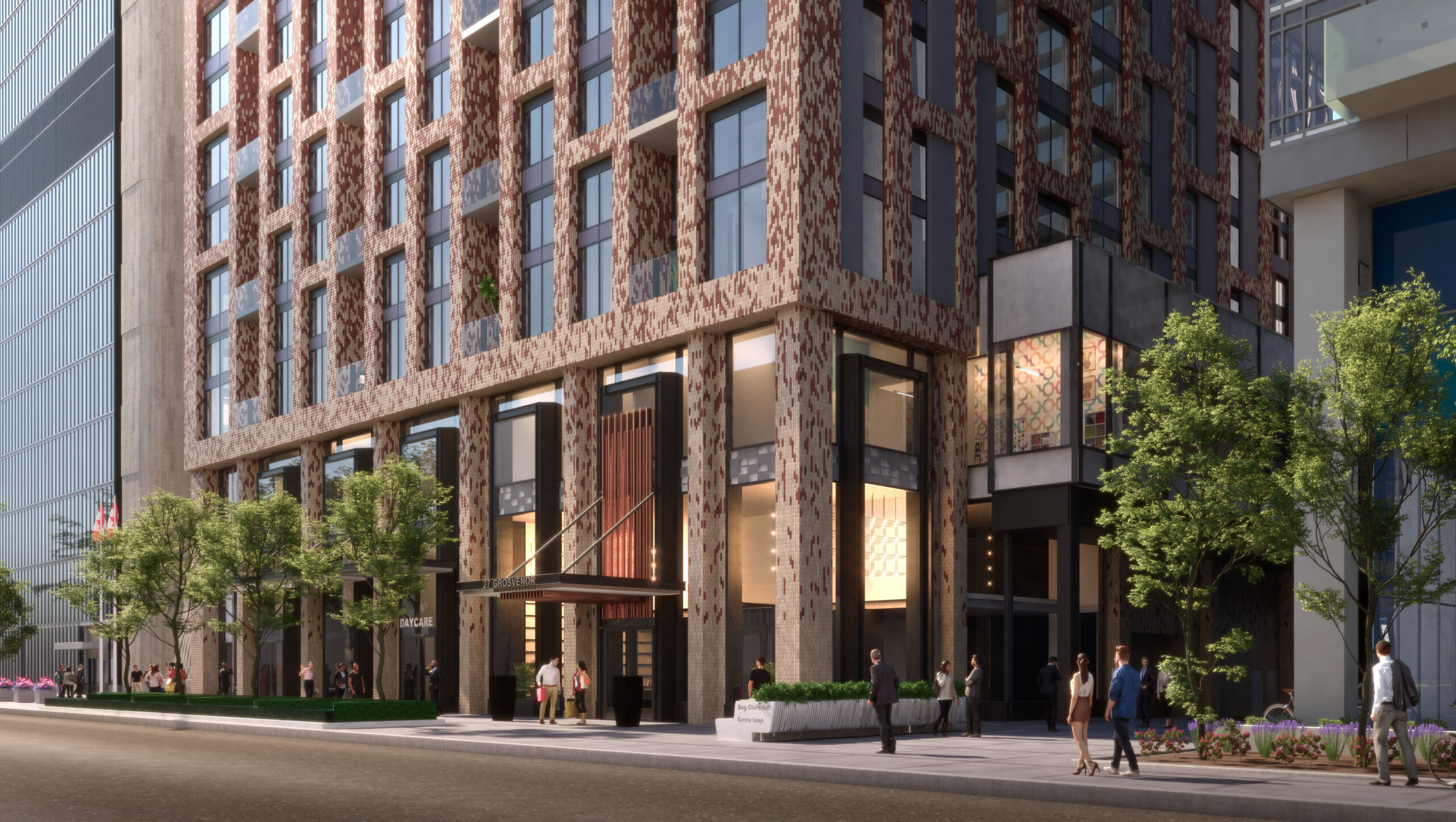 — Engage


Share Your Thoughts & Ideas
We want to hear what you have to say. We believe that working together is the key to building a community that balances the wants and needs of a growing neighbourhood, and creating a community that all Torontonians feel proud of. We appreciate any comments you decide to share with us and we'll get back to you as soon as we can.